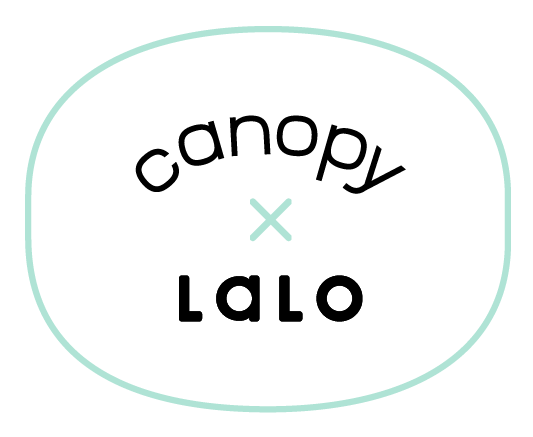 Introducing the Lalo by Canopy Aroma Kit. Canopy's built-in aroma diffuser makes it easy and safe to add subtle, soothing aromas to your baby's environment. We've teamed up with the parenting experts at Lalo to create a limited edition all-natural aroma kit for the nursery.
Aromas in the Kit
Soothe
Calming lavender and warm vanilla help to drift little ones off to sleep.

Clear
Cool eucalyptus and sweet orange blend in a refreshing boost that aides in easy breathing.
Place the ceramic Aroma Puck on the top grate of the Canopy Humidifier. Add a few drops of oil to the center of the Aroma Puck. The scent will naturally diffuse into the room.

Includes: 2 5ml all natural aroma oils, 2 Aroma Pucks
All Natural
Made With Pure Essential Oils
Free of Synthetic Fragrance
Vegan & Cruelty Free
Safe for diffusing around babies, kids, & sensitive adults
About filter delivery
Lorem ispum
Meet Canopy Humidifier
Healthy hydration for your little one.
Clean Moisture

No Mist - just filtered hydrated air

Aroma Diffuser

Use Canopy's built-in aroma diffuser for clean and healthy home scenting

Anti-mold

Proprietary technology stops mold from growing

Perfect for the Nursery

Small footprint and sleek design

Easy Clean

Parts are easy to handle and dishwasher safe
Our Proprietary Technology
Canopy is the only anti-mold humidifier. Smart sensors know to continue running if there is any water left inside. No water left behind means mold can't grow.
Paper Based Filter
Stops contaminants in the water from entering your air
Embedded UV Lights
Kills 99.9% of bacteria, mold and viruses in the water before entering your air
Auto Mode
Increased humidity at night when your baby needs it the most