Canopy Humidifier w/ Filter Subscription
$150
$125
Color
${selectedColor}

White

Blue

Green

Pink
Ships Now
Lalo by Canopy Aroma Kit
Ships every 45 days

$25

($55 value)
Most Popular
Canopy Humidifier is a completely reimagined humidifier that is pediatrician recommended to promote easier breathing and better sleep for your baby without the hassles and health risks of traditional humidifiers. We've included the Lalo by Canopy All Natural Aroma Kit for healthy hydration paired with soothing aroma diffusion. 
Click here to learn more about our anti-microbial filter. 
---
Hydrates rooms up to 500 square feet

Dishwasher safe
2.5 liter tank, up to 36 hours of running time
USB-C power cord included
Smart sensors maintain optimal moisture day and night

3lbs (1.5kg), 10in x 7in x 8.5in
---
About filter delivery
The Canopy Anti-Microbrial filter catches bacteria, metals, and other particles in the water before it is evaporated into the air. Made from wood pulp, our filters are 2 times more effective than synthetic filters. Slight discoloration will appear shortly after use begins - this means the filter is working. Canopy's filter light will illuminate when it's times for a replacement.
Subscribe and save for convenient filter delivery.
View Filter
Meet Canopy Humidifier
Healthy hydration for your little one.
Clean Moisture

No Mist - just filtered hydrated air

Aroma Diffuser

Use Canopy's built-in aroma diffuser for clean and healthy home scenting

Anti-mold

Proprietary technology stops mold from growing

Perfect for the Nursery

Small footprint and sleek design

Easy Clean

Parts are easy to handle and dishwasher safe
Our Proprietary Technology
Canopy is the only anti-mold humidifier. Smart sensors know to continue running if there is any water left inside. No water left behind means mold can't grow.
Paper Based Filter
Stops contaminants in the water from entering your air
Embedded UV Lights
Kills 99.9% of bacteria, mold and viruses in the water before entering your air
Auto Mode
Increased humidity at night when your baby needs it the most
Breathe Easy
Canopy humidifier aides in easier breathing and better sleep for baby

Helps to alleviate symptoms of cold, flu, and allergies
Nasal congestion
Sinus irritation
Cough

Helps to reduce the spread of airborne viruses
Soft, Healthy Skin For All
Canopy Humidifier helps to prevent dry, itchy skin and relieve symptoms of Eczema
Lalo by Canopy All Natural Aroma Kit
2 soothing aromas made with pure essential oils
Free of synthetic fragrance
Vegan & cruelty free
Safe for diffusing around babies, kids, and sensitive adults

Place Aroma Puck on top grate and add 2-5 drops of oil
As a pediatrician, I often recommend humidification to help reduce nasal congestion and promote sleep quality. Lalo and Canopy have teamed up to provide an aesthetically pleasing upgrade to traditional humidifiers. Parents will love that the Canopy Humidifier provides gentle white noise and is dishwasher safe, easy to clean, and resistant to mold.
---
Kelly Fradin, MD FAAP
Pediatrician
Customer Reviews
Write a Review
Ask a Question
I recommend this product
Love it
Easy to use, works beautifully & that sift sound soothes baby to sleep HA!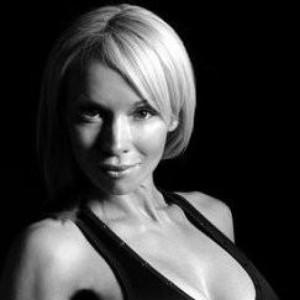 TG
10/14/2021
Tina G.

United States
I recommend this product
Best Humidifier!
SO easy to set up, looks so pretty and works amazing!
09/23/2021
Amy M.

United States
I recommend this product
Helped our son's skin
Our infant son's skin has gotten significantly better after using the Canopy. I like that it's easily cleaned and that you can add essential oils to the top... the scent is just subtle enough not to bother you but makes the room smell lovely. I will say that the overall appearance of the machine is pretty generic — it's flimsier than it looks online — and it's not super modern looking with its interface. However, if you don't mind that then it works really well!
Canopy w/ Filter Subscription
Filter replacement? Don't worry about it. Subscribe and save for filter delivery every 45 days.
Ships now

$150

$125

Canopy Humidifier
Filter
Aroma Sample Kit


*Aroma Kit contents will vary
Most Popular
Canopy w/ Filter + Aroma Subscription
Get easy filter delivery and never miss out on limited edition aromas. Receive a replacement filter plus a premium aroma kit every 45 days.
Ships now

$150

$125

Canopy Humidifier
Filter
Premium Aroma Kit
Ships Every 45 days

$55

$25

Replacement Filter for $10 ($15 value)
Premium Aroma Kit for $15 ($40 value)


*Aroma Kit contents will vary